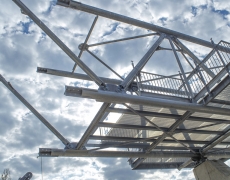 Un widget per il calcolo della distanza iperfocale in funzione del circolo di confusione e della lunghezza focale dell'obiettivo. La distanza iperfocale viene calcolata per F stop base o per aperture impostate dall'utente.
____________________
A Hyperfocal distance calculator that require to set circle of confusion and focal lenght. The widget calculates hyperfocal distance for full F stops and also allows to insert custom F values.